Junior Customer Success Manager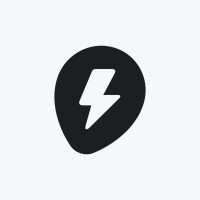 Chargetrip
Customer Service, Sales & Business Development
Amsterdam, Netherlands
Posted on Saturday, January 21, 2023
About the job
If you are motivated to improve the world and have a real impact, Chargetrip is the right place for you. Customer success is crucial to Chargetrip and one of the cornerstones of our operations. We strive to create relationships with our customers that are personal, professional, and highly knowledgeable. As a Customer Success Manager, you will be responsible for maximizing the value our customers derive from our API and no-code solutions.
What you'll be working on
As a Customer Success Manager at Chargetrip, you will work closely with our customers to ensure our technology's successful integration and implementation. You will be helping their product and engineering teams with onboarding and technical support making sure they get the most value out of our products. Additionally, you will work closely with our sales and engineering teams and get to do all these things:
✅ Diverse responsibilities that will help you develop a customer-centric approach

✅ Participate in meetings and business decisions that impact our customers, provide feedback to product teams, and advocate for customer interests

✅ Hone your support and communication skills

✅ Continuous learning and personal growth

✅ Innovative thinking and creative solutions to customer-facing problems
Responsibilities
✅ First point of contact for support questions through email, chat and video chat

✅ Dedicated CSM for small and medium accounts

✅ Product demos for potential customers

✅ Maintain and update CS system, documentation - internal and client-facing
What we are looking for
The ideal candidate has a strong technical background, preferably programming experience, excellent communication and problem-solving skills, and the ability to work in a fast-paced startup environment. If you have a passion for technology and are dedicated to ensuring customer success, we would love to hear from you!
✅ 1-2 years of experience in a technical customer-facing role

✅ Worked in a B2B environment

✅ Great at organising information

✅ Excellent communication and problem-solving skills

✅ You are interested in or have knowledge of e-mobility and the energy transition.

✅ Willingness to travel for business meetings and conferences
Great to have:
✅ Engineering mindset and experience with programming

✅ Intellectual curiosity about design thinking and/or customer-centric development
What you can expect
Chargetrip is a young company, but we're growing fast and are continuously looking to improve and expand. We value input and there is always room for good ideas. We would like you to be able to develop your skills; that's why we have an annual budget reserved for learning new skills or taking a course that helps you do your job even better. Additionally, we offer:
💰 €3000 to €3500 Gross per month. (Depending on seniority level)

🗓 Flexible work hours but some physical presence is required

💻 A Macbook or reimbursement when you BYOD

🥑 Healthy Office Lunch

🏝 A yearly company retreat and quarterly events

⛺️ A minimum of 20 days annual leave; there is no max
Meet your team
Even though Chargetrip has a flat organisational structure and you will regularly interact with all of us, we do have teams. Below are the people you will speak to daily. Feel free to reach out to any of them if you want to know more about the company or culture before you apply.